Say Hello to Our Latest Glass Room Roof Installation
15/02/2022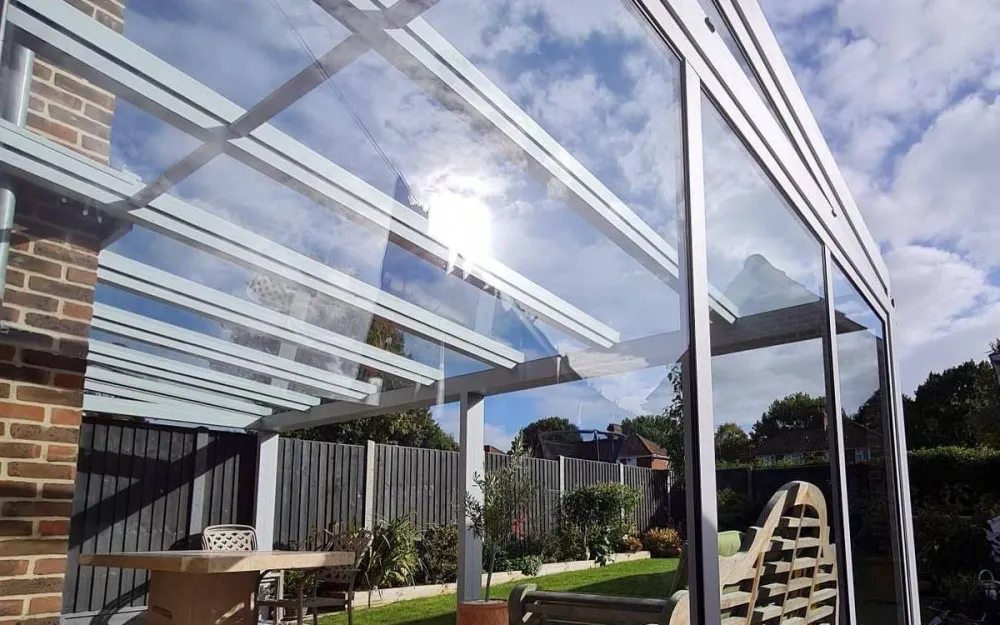 This Sun Paradise Hawaii 40 glass roof is a gorgeous addition to this modern home, and it was wonderful to be able to revisit and see it furnished to the customer's liking. We even had some winter sunshine in for the occasion.
This glass roof was installed to the customer's prepared base and extends off the home's main structure. The roof was custom built to fit into the corners of the property's exterior. The aluminium structure is complete with trapezium ends and glazed with clear 10mm laminated safety glass. There is integral guttering within the frame, this creates a sleek and aesthetically pleasing product, with no need for unsightly guttering.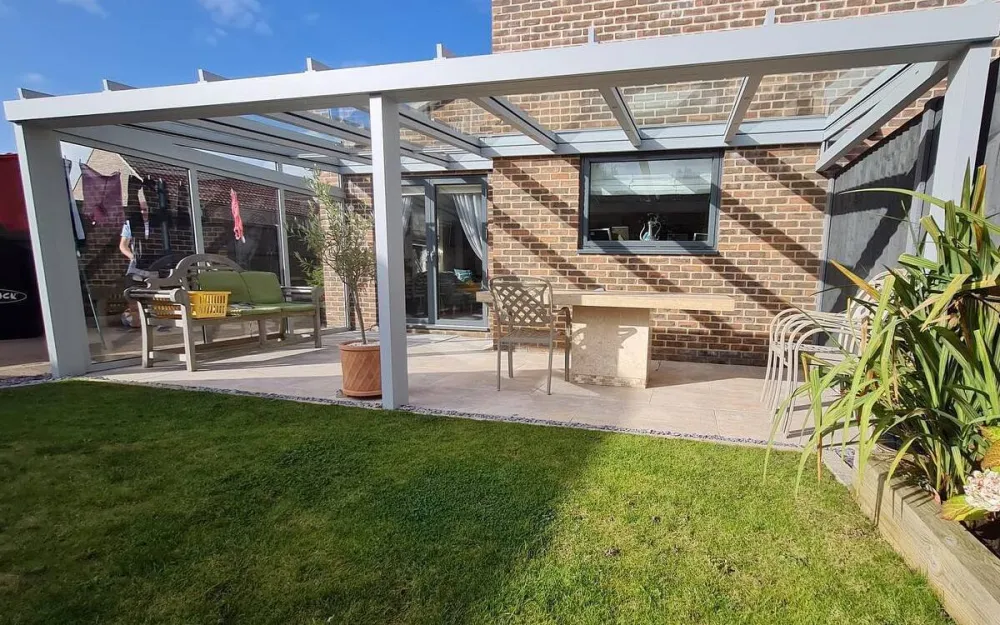 This customer chose two optional extras to add a little something extra to their new glass roof. The addition of the fixed panel glazing on the left hand side of the structure makes the roof feel more enclosed and 'room like' with the fencing on the opposite side. The second addition is 12 integrated LED lights. These lights are dimmable and are controlled via remote and really elevate the outdoor space.
Find out more about our vast range of patio roofs and awnings online, or visit our showroom to chat to our sales teams about solar shading options! For a free quote and survey get in touch on 01603 410304 or email sales@cooksblinds.co.uk