Showcase Your Brand with a Custom Printed Awning
25/10/2023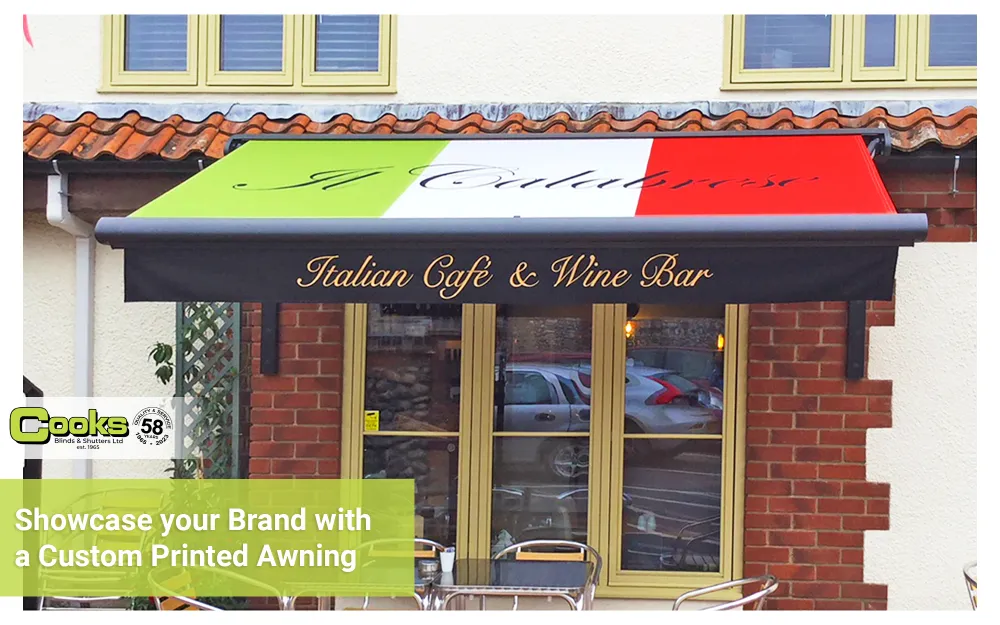 An outside awning can maximise your space with an external area, provide protection from the weather come rain or shine, and provide UV protection for your property. For businesses with a custom printed awning, the benefits do not stop here. An awning custom printed in your branding is a great marketing tool with a number of advantages:,
Display your branding
Whether your business launch was 50 years ago or last week, your logo and branding still represents all of your hard work coming together to officially start your business: seeing your perseverance and dedication become a reality. Therefore you should take every opportunity that arises to use your branding and logo. One way to do this is to show off your business with a highly visible and prominent branded awning.
Establish brand recognition
Using the same colour scheme across all of your branding and marketing will establish brand recognition. This is an excellent advertising tool that emphasises your presence. Customers can recognise your entire brand by a simple tone of colour and the impact is endless. We can match the exact colours of your brand and logo so it is strikingly clear to any potential customers walking by exactly who you are and what your business is about.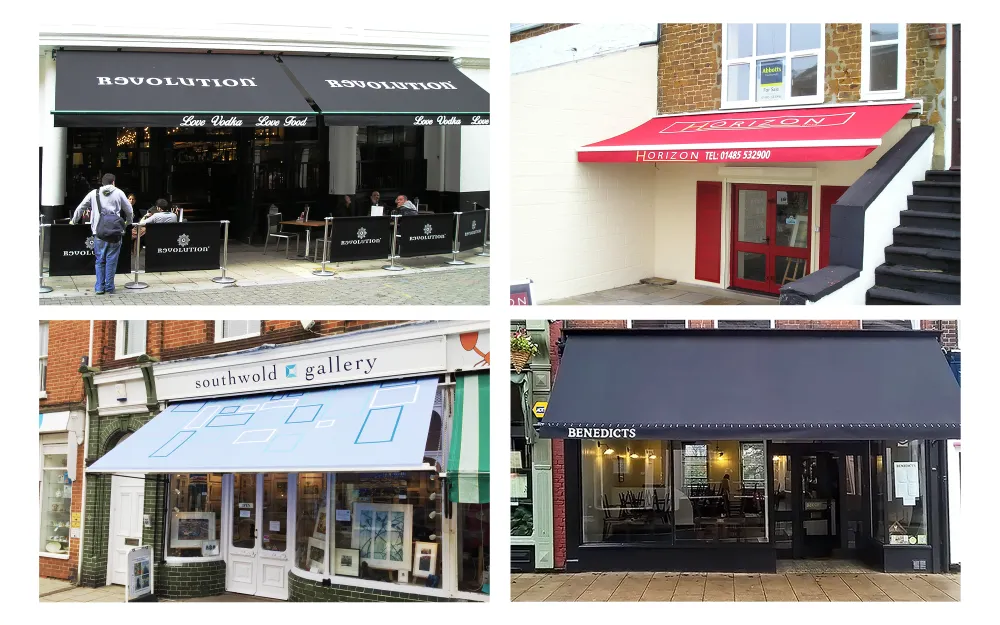 Increase store visibility
Whether a customer is looking for your store or simply passing by, your company won't be overlooked with a custom printed awning on your storefront. You'll be seen from miles away, making you a stand out store on the high street, ensuring customers see you before your local competitors. The more recognised your brand becomes, the more demand there is for your business. Customers and income will increase, bringing them both straight under your beautifully shaded and immaculately branded awning and in through the front door.
If you are ready to reap the benefits and advantages of a custom printed awning for your business please enquire today. Contact our sales team on 01603 410304 or email sales@cooksblinds.co.uk for more information.